Do you also believe a sturdy foundation is a fundamental requirement for a building to stay for many decades? But have you ever wondered what makes a foundation robust? Or what are several points in a checklist that you should vet before allowing any construction over it?
If you are eager to know what makes a difference and what not, then you have landed on the right page.
Here we will disclose some of the secrets of prominent foundation companies in Houston that make them professionals and unfailing in preparing a perfectly built foundation. These crucial points will help you understand things you should consider before any from-ground construction.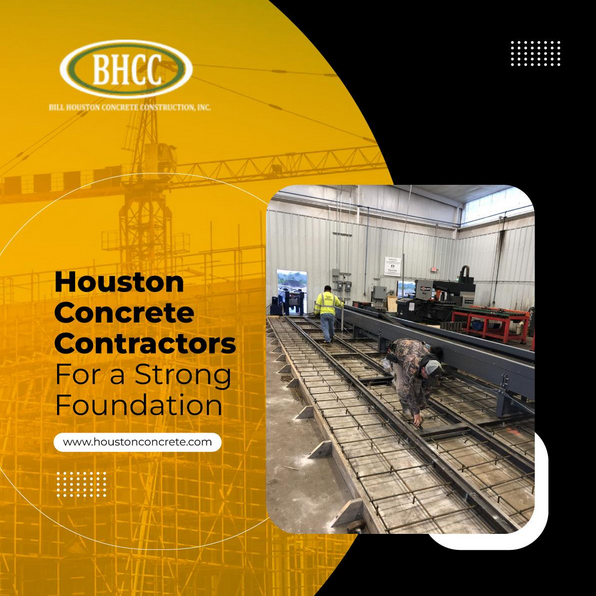 1. Ground Inspection
An extensive ground inspection is essential for a strong and well-built building. Factors such as soil's water retention ability and ground rocks are significant culprits in inducing cracks and foundation sinking. A suitably built foundation ensures the impact of rock movement and water logging beneath it are well-controlled and minimized for an unaffected construction building.
Grubbing and tree clearing are other criticals for a perfect ready-to-build site for a foundation.
2. Water Level
The water level below the land is vital to ward off moisture, which is unhealthy for a building's foundation. A sudden swerve in the water level may lead to moisture seepage into the foundation and gradually widening gaps.
Construction experts believe that the water level present at a depth less than the foundation's width may reduce the soil's bearing capacity. So, it is reasonable to consult a foundation engineer to suggest the correct foundation width.
3. Seismic Zone of The Location
Some pieces of land are more prone to tremors and earthquakes as their location could be above the active tectonic plates. Similarly, mountainous regions are highly vulnerable to landslides, sliding, and drifting of huge areas inland.
Taking over a construction project in a seismic zone is highly challenging and demands experienced understanding from Houston foundation companies, which will help you take the proper measures to stay unaffected by sudden jerks.
4. Concrete material
Concrete material is significant in stabilizing the foundation. The right proportion for the concrete material and the filling process are both highly imperative for a hefty foundation. Minor unprofessionalism might leave air bubbles and vacuum crevices that can be highly dangerous and life-threatening in a constructed and occupied building.
It is always advised to use only professionally prepared concrete for the foundation from a contractor in Houston to guarantee construction with matchless quality.
5. Reinforced Steel (TMT Bars) Work
A Reinforced steel framework bonds well with concrete and ensures the building in the future is considerably secured against tremors and even thermal shocks.
Depending upon the load from the building, a contractor in Houston decides how you should design the framework and how deeply you should bury it to resist even the most substantial waves of trembling.
Houston Concrete is a leading construction company in Houston that provides professional and unmatched construction services ranging from construction to foundation building.